Mistral-Air Plus Warming Unit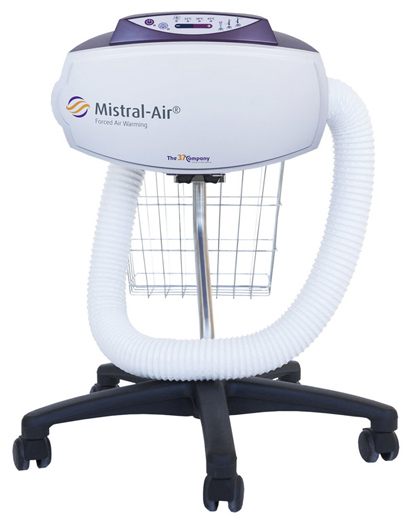 Preventing inadvertent perioperative hypothermia helps to reduce surgical site infections, the length of hospital stays and the costs per patient.
The Mistral-Air® Plus Warming Unit is a Forced Air Warming device which enables safe, comfortable and a smart management of patient temperature to achieve normothermia. Mistral-Air® Warming Blankets are adaptable to most surgical cases, safe and comfortable for the patient and a smart system for healthcare professionals. Mistral-Air® Warming Blankets are aerodynamically designed in order to deliver an even distribution of heat throughout the entire blanket via controlled diffusion.
Additional features such as the size, the tuck-in flaps and the attuned blower-blanket design make sure the blankets drape perfectly around your patient. It creates a cocoon of warmth, resulting in the maximal heat transfer towards the patient which improves your patient's outcome through effective patient warming.
Fluido Compact is an easy to use, safe and cost effective system with an outstanding performance for your daily blood and fluid warming.
Easy
The one button operation and the intuitive control panel makes the system very easy to use. The Fluido Compact rapidly warms fluids to the target temperature. There are 2 disposable sets, which allow the IV fluid to reach temperature in 30 seconds, and consists of a cassette and patient line.
Safe
The embedded software enables maximum patient safety through multiple temperature sensors and an independent safety control system. It provides accurate and safe Blood and Fluid Warming.
Cost effective
The device is maintenance free and contributes to low operational costs. The disposable sets move easily with the patient between different systems. This allows the caregiver to warm IV fluids for the patient across departments with only one disposable without having to move the warming unit.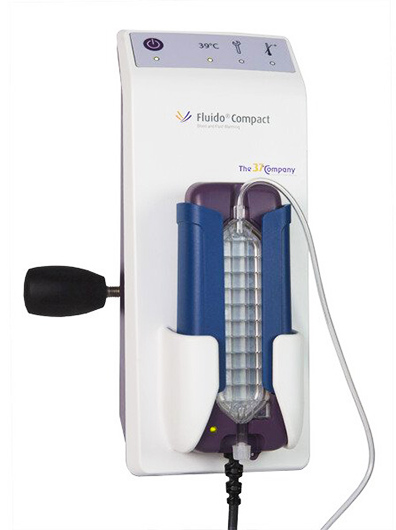 Fluido AirGuard System is a Blood and Fluid Warming system. It warms blood and IV fluids in only 30 seconds to the desired temperature. The system is suitable for all applications, from standard to high flow. The Fluido AirGuard System consists of:
Blood and Fluid Warmer
Air Guard
Pressure Chambers
Compressor
IV-Pole


The Fluido System is warming blood and fluids with IR technology. It is a dry method preventing from the risk of waterborne contamination.
Based on in line sensors the Fluido Blood and Fluid Warmer calculates the required energy to safely warm the perfusates. Algorithms compensate for the heat loss in the patient line to ensure accurate heat adjustment against the set temperature at the end of the line.